16899
[phpBB Debug] PHP Notice
: in file
/home/halowhee/public_html/site/pages/page-appendages/article-syndication.php
on line
89
:
Undefined index: topic_replies
[phpBB Debug] PHP Notice
: in file
/home/halowhee/public_html/site/pages/page-appendages/article-syndication.php
on line
108
:
Undefined index: user_id
HWM October Newsletter
Welcome to the newsletter, here you will see Xbox, Gaming and Community News from the past few months. So read on my fellow wheelmen.
Xbox News: Updates
**
Xbox Game Pass
**
As you are aware of, Xbox Game Pass is Microsoft's subscription service for Xbox One owners. It's designed to be like a "Netflix for games," where you pay a simple monthly rate and get access to loads of games for download. It's not to be confused with the Xbox Live Gold membership, which gives users a selection of free games each month.
In the past few months, there was a huge surge of games added to their library. This past month we saw several titles from Jump Force, Bloodstained: Ritual of the Night, and the popular
Gears 5
.
For a full list of games available, please visit
here
**
Other Xbox News
**
We have new information about Project xCloud. If you haven't heard, Project xCloud is the codename given to Microsoft's forthcoming cloud gaming platform that is planned to be a complementary service to its Xbox One and forthcoming Project Scarlett games consoles.
It is a streaming service, in that all games will be hosted on remote servers and live game-play video will be sent to a compatible device over the internet. In return, controller codes are sent in the other direction so, for all intents and purposes, it feels like you are playing a game loaded on the device itself, whether it be a smart TV, PC, tablet or smartphone.
As of September 24th, Microsoft is inviting the community to take the next step and join the Project xCloud (Preview), coming in October. For more details click here:
https://news.xbox.com/en-us/2019/09/24/ ... c-preview/
Gaming News
**
Halo MCC: Reach
**
On the latest community update, they report that the upcoming Halo: Reach flight for MCC on Xbox One is getting closer and closer to being ready for the big show! 343 Industries reports that "Our Publishing Team is following our ring-based process, and working to get it out there as soon as they can." For more information about the goals for the upcoming Xbox One flight and measurement can be viewed here:
https://www.halowaypoint.com/en-us/forums/243780d3b80b4bb6ac7917a8942286db/topics
**
Destiny 2: Shadowkeep
**
Shadowkeep is here. The fourth expansion for Destiny 2, it is the first major expansion to be published independently by Bungie after acquiring publishing rights for the series from Activision in early 2019, as well as the first to arrive on Steam rather than the Battle.net client which had been used since launch. The expansion will return you to the Moon, with the location being reprised and expanded upon from the original Moon patrol mode of the first Destiny game.
Shadowkeep will include new content for every aspect of the game; including new missions, new PvE locations, PvP maps, weapons, armor, exotic gear, a new raid, as well as further fundamental changes to the core functionality of the game, including a revamped armor system.
HWM Community News
**
New Recruits
**
The latest batch of victims… err, recruits is listed below, if you see them around, say hi, show them around, try not to corrupt them. (Looking at you Mzoga/Consumed)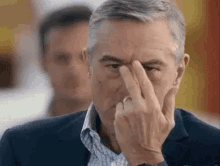 vvMadbullvv
WallowingDad
Witkonium
Wolfnor
Make sure to visit us in Discord and say hello
here
Lastly, don't forget to look at the calendar of events and participate on one of the regularly scheduled events, which includes Halo Warzone Wednesday's and Recruit "Fresh-Face" Friday's, among others!
That's all for this month's newsletter
PS
: Before I go, a quick reminder. Please have an amazing day, know that you are awesome. That's all.
Thank you for reading and have a great day!
See you all online soon