HWM July 2019 Newsletter
Welcome to the monthly newsletter, here you will see Xbox, Gaming and Community News from the past few months.
Xbox News

**

Xbox Game Pass

**
Xbox Games Pass has stepped up and added quite a few fan favorites recently. With solid title additions like Borderlands and Metro Exodus coming to the pass, there should be plenty (among the previous hundreds of titles) to tickle your fancy!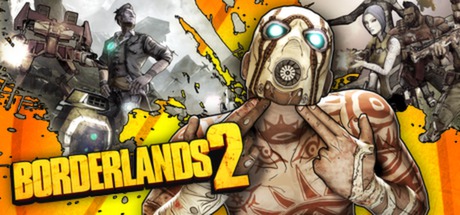 **

Xbox Games Pass for Cheap

**
In addition to the new titles being added daily, here is a chance for you to play all the nostalgic games of yesteryear for a cheap low rate. (Warning, not sure if this still works). With Game Pass Ultimate, you can purchase the 1st month for $1. It then applies to all months remaining on your Xbox Gold account for up to 36 months, This
article explains it in great detail
. Or just follow these steps.
Extend your XBL gold for up to 3 years (180 if you are starting from scratch, less if you already have time attached)
Purchase XBox games pass for 1$ (with auto-renewal for 1 additional month)
There you go, up to 36 months of unadulterated fun.
Make sure all auto-renewals are off that you do not wish to be on.
**

Xbox Scarlett

**
Holiday 2020. That is when we are getting the new Xbox, but have no fear, it appears that all games for the new gen console will also be available on the Xbox One (did companies finally have a breakthrough in wits?). Not much is known about the new console, but current information
can be found here
.
Gaming News

**

Halo Infinite

**
Launching Holiday 2020 with the new Xbox Scarlett, we are hoping to see a breath of fresh (competent) air in the series. The game for our name and why we are all here is back. The trailer can be seen below. Not much else is known at this point.
**

Destiny 2

**
Throw out your "Pineapple Bungie" pants and hop on to the new "Free to Play" experience. Most of Destiny 2's Year 1 content will be free coming September. More information can be seen in this
article
. What does this mean? We a destiny clan now! (Joking). But this could be a fun way to grab some games with fellow mates with limited cost. Also with cross save, this will allow some PC users to fire up nice characters on the Box, and vice-versa.
**

D&Pineappling D

**
Well, well, well. Never thought we'd see an update with this, but oh, how times have changed. If D&D is your fancy, look no further, because we have multiple campaigns running and plenty of content for you. We currently have 3 campaigns going with the following DM's:
Sarge: "The Red Hand of Doom"
- A campaign that has stretched for over 30 weeks to date.
Ducke: "Swamp Trek"
- A new campaign with pirates.
Mecha: "Ravinica"
- A 4-week campaign to get some experience with DnD and fill that void in your campaigning summer hours.
Community News

**

New Blues

**
Please take your time and congratulate our newest Blues on our Announcement Forums
Joefro
TaylorValkarian
That's all for this newsletter!
PS: Before I go, if you haven't done so already, make sure you visit
Duce's
Member of the Month interview to see how this community impacted our dearly beloved, recently retired admin.As a reminder, if you want to and are willing to be an interviewee, please let Tims know!
Thank you for reading and have a great day!
See you all online soon!