So one of our Invasion parties tonight decided to take a break and play some fun customs that Turtle had. One of his gametypes was called Run Jones!!! RUN!!! on Indiana Jones!!!
It's a gametype where you sprint the whole way through a platforming puzzle as you get chased by kill balls. It's pretty funny.
Here are some lolz.
Our first game (notice BK):
Second game (suddenly blargs!):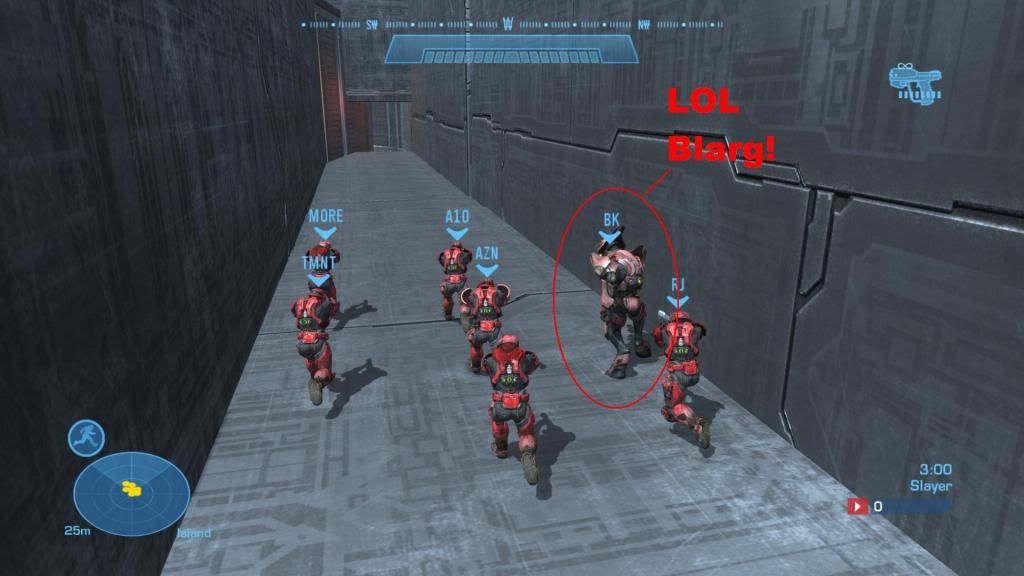 So one of us finally makes it to the end, and right at BK is about to get into the Falcon....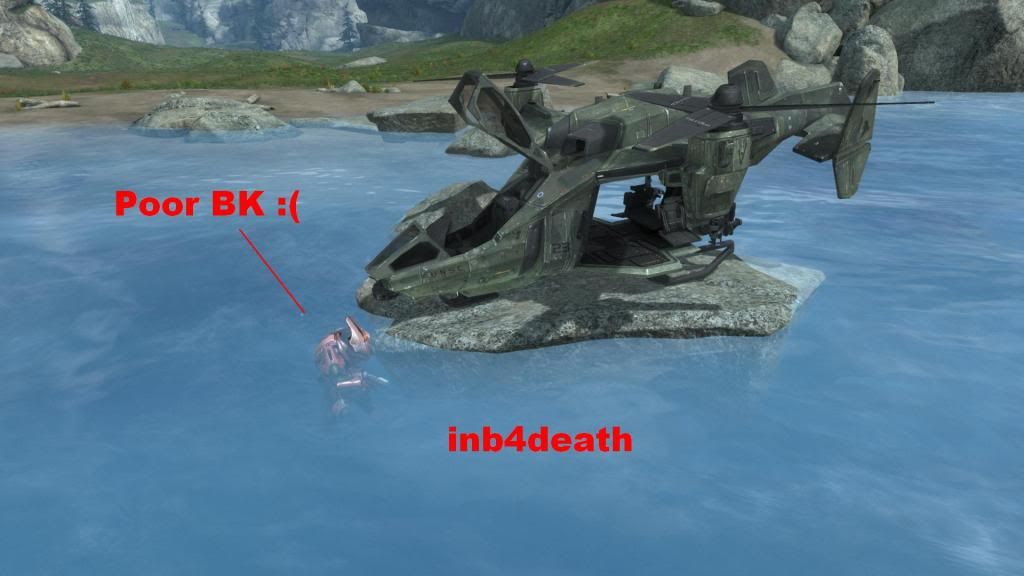 Also, to mix things up, Turtle decided to give Elites a special weapon...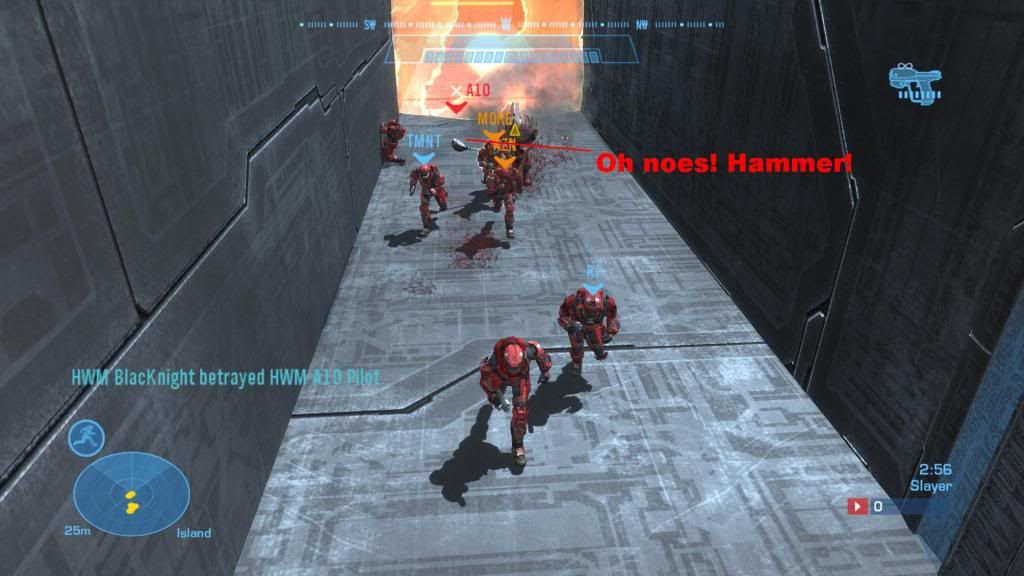 Fun times.