HWM June Newsletter
Welcome to the first monthly newsletter, here you will see Xbox, Halo and Community News from the past month. So read on my fellow wheelmen.
Xbox News

**

Games with Gold

**
In June, Games with Gold is having its third birthday. To celebrate there will be presents for everyone! We've got a special lineup to open up the summer: Xbox One will get two dedicated titles, and two Xbox 360 titles, as well, through Xbox One Backward Compatibility, for a total of four completely free titles thanks to Games with Gold. Xbox 360 gamers, of course, also get access to the latter two titles.
Including on this month's Games with Gold is Goat Simulator (
Available from June 1-30 on Xbox One
)
**

Backwards Compatible Games in May

**
Since the release of Xbox One Backward Compatibility with the New Xbox One Experience it has been one of the most popular features included in the update. Xbox fans have been enjoying the opportunity to play some of their favorite Xbox 360 titles on their Xbox One, with more titles being added regularly to the list of available games.
The following is the list of games released in the past month:
Halo 5 News

**

Latest REQ Drop

**
The all new
Hog Wild
REQ Drop has rolled into Halo 5: Guardians! This latest free content salvo delivers four awesome new Warthogs, new armor, emblems, attachments, and more to your Halo 5 experience. The Sword Needler Warthog, which has energy shields and a needle-firing chaingun, is a rugged ride wrapped in Covenant technology. Both Rally Warthog variants have greatly increased speed and armor, which make them perfect for attacks on the enemy's base. Lastly, Halo 5's most action-packed Warthog, the Vespin Rocket Warthog, fires and reloads high-acceleration rockets faster than anything on the battlefield. Outfit yourself in the new STINGER armor set and utilize the new Hybrid Sight attachments to take on the competition with deadly precision.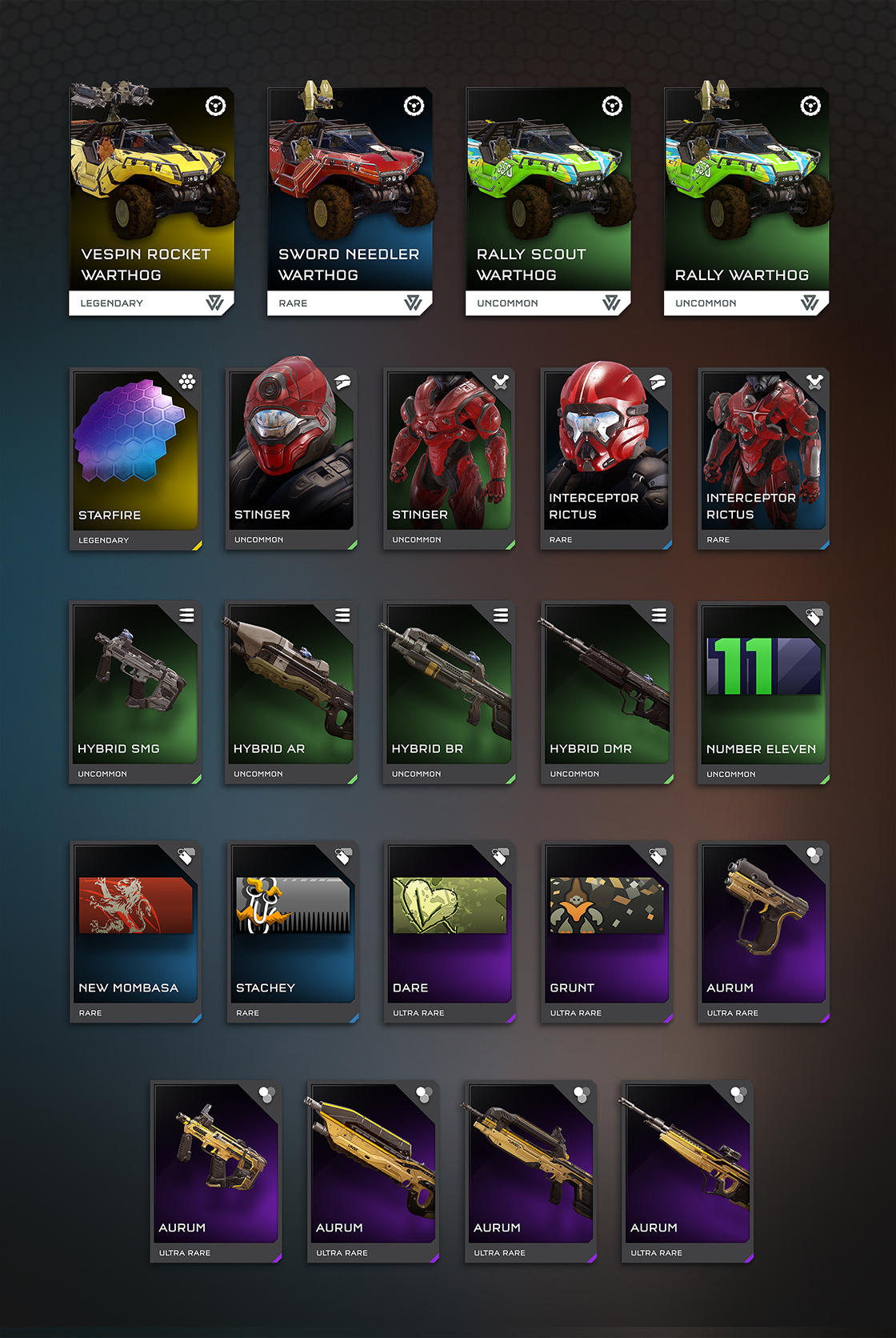 **

Spartan Company: Achilles Progress

**
We are making progress towards the Achilles Helmet. Out of the 31 Commendations needed to be level five, we have completed a total of 7 and 15 are already at level 5. Below is a snapshot of our closest commendations: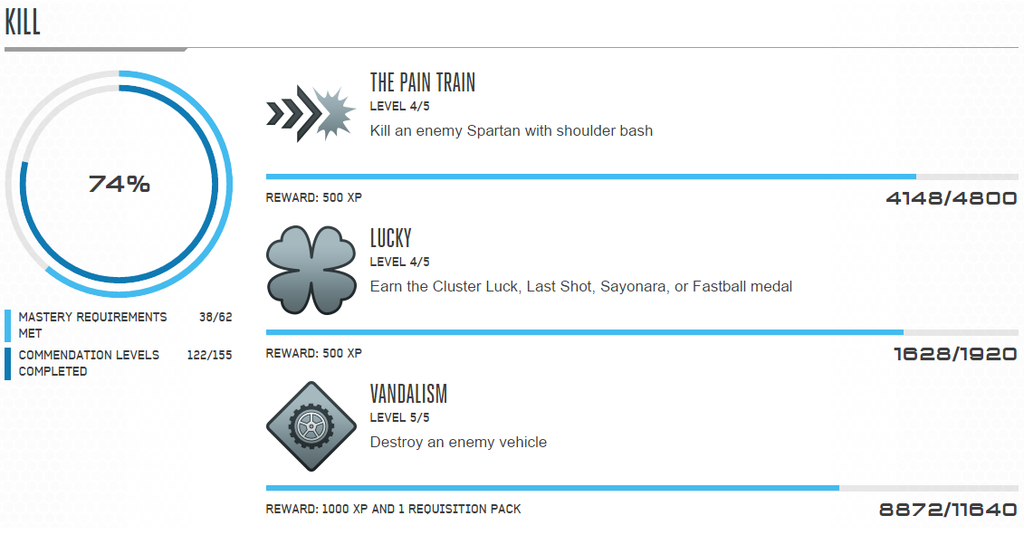 HWM Community News

**

Upcoming Events

**
As many of you know, E3 2016 - Electronic Entertainment Expo - is coming on June 14-16, 2016 and many Wheelmen will be watching closely to the latest news from our favorite games and developers. Do not miss on all the news coverage, if you need a place to start, make sure to check out
Duce's E3 Hype Train Thread
We also have a special event coming on June 14, the
HWM Fantasy Draft #2
, hosted by no other than Cinco. With the great success of the first event, it returns again and there is still time to sign up, as well as, vote for who you wish to be the captain and take all the glory.
Make sure to cast your vote and sign up
here
Lastly, don't forget to look at the calendar of events and participate on one of the regularly scheduled events, which includes Mastery Monday, Wheelmen Wednesday and many others!
That's all for this month's newsletter
PS
: Before I go, if you haven't done so already, make sure you visit our
Introductions Area
and say hi to our newest members!
Thank you for reading and have a great day!
See you all online soon